Portfolio ...
Accounting Solutions ...
Medical Solutions ...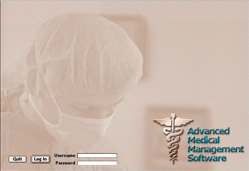 Banking Solutions ...
3D Renderings ...
Welcome to ADVANCE DATABASE SYSTEMS ...
Integrate Full Accounting into your FileMaker Pro Database Solutions ...
Are you looking to integrate full double-entry accounting into your FileMaker Pro database?

Purchase our EasyAccounting templates and Contact Us anytime for help.



Custom Database Development Services
We have been designing and developing custom database solutions with FileMaker Pro and mySQL for more than 20 years and have a portfolio that exceed more than 700
Client Projects
.

3D Rendering, Modeling and Imaging Services (Photograph-Quality)
We produce amazing Architectural 3D Rendering Images with Photograph Perfection Quality for Interior Designers, Architects, Builders and Real Estate Developers. A simple email or phone call is all it takes to get your project moving.
Contact Us
TODAY!!!

Co-Venture Commercial (Industry Specific) Software Development
We author and co-venture investments in commercial software. If you have a software solution poised for market placement and desire a long-term partner to manage development, you've come to the right place!!!

Website Development with Web-Hosted Database Solutions
We have been designing and developing custom websites with web-enabled databases using SQL, FileMaker Pro, PHP, and Lasso for more than 20 years.